About Fowlers Roofing
My name is Clyde Fowler, Jr. and I grew up in Randolph, ME. I started Fowler's Roofing 13 years ago and have been providing roofing services, masonry work, and full construction work all over the state of Maine for over 17 years. My staff and crews are very reliable and professional. When we approach a job from the free estimate to the finished product the number one goal is establishing trust with the homeowner and to provide them with 100% satisfaction. We are proud members of the Better Business Bureau, the Kennebec Valley Chamber of Commerce and the Mid-Maine Chamber of Commerce.
We are fully certified and insured and we offer a 24 hour emergency service serving the state of Maine as well as a 5 year Warranty on Labor.
Proud Community Sponsor
As a business in the Kennebec County area we are very proud to be a continuing sponsor for RSU 11, including sponsoring youth basketball, soccer, volleyball and many other events.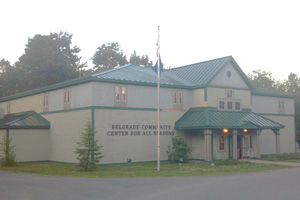 Capitol Area Recreation Association Sponsor (Golf Tournament)
DAV Sponsor (Golf Tournament)
Donated child's cycle to the Pittston Fair
Gardiner High School Cheering
Gardiner High School Football
Gardiner Youth Football
Gardiner High School Basketball
Gardiner High School Volleyball
Drive Out Cancer Challenge Gardiner Volleyball Tournament
Gardiner Area High School Alumni Basketball Tournament for Student Scholarship
Gardiner vs. Cony Harold Alfond Center for Cancer Care
Oakland Youth Softball
Donation to Belgrade Recreation Center
Donation to Helen Thompson School
Donation to Families Matter Inc. Fall Harvest Festival
Donation to the YMCA
Kora Shrine Circus
Proud sponsor of Ashley Storer for the title of Miss Maine USA
Festivals of Trees - Gardiner Hockey
Donated Roofs for Dugouts to Belgrade Baseball
Donation made to: Mud in your face 5K (Gardiner Regional Middle School Athletes, Wounded Warrior Project)
Donation: Free ME from Lung Cancer's mission
Donation: Debbie Meyers Maine's Homeless Veterans Benefit Concert
Sponsored: Disabled American Veterans Golf Tournament
Sponsored Skills USA 2016 National Competition Sponsorship
Sponsored: Katie Baker MMA
Donation of Children's bicycles for Pittston Fair
Proud Sponsor for Strawberry Princess
Shrine Circus
Spanish Club
Gardiner Regional Middle School - Drama Club
Boston Children's Hospital
Donated material to local school for Recycle Project
Gardiner High School Project Graduation
2016 Sexual Assault Support Center
Halldale Robotics Team
Belgrade contract awarded for roof... Read More »
Past Commercial Projects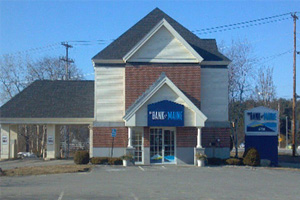 MSAD 11 Schools
KV Federal Credit Union
Bank of Maine
Arch Betta Assisted Living
Maine DOT
EJP
New construction in Rockwood and West Rockwood Estates
Belgrade Rec. Center
West Gardiner School
Richmond Senior Center
Please feel free to drop by our Office / Showroom located at 672 River Road Chelsea, Maine 04330
OFFICE HOURS: Mon-Thurs 8am-5pm, Fri 8am-4pm, & Sat 8am-noon.